4esthetics Lounge Botox Bar in Nicholasville, KY
Our med spa provides personalized Botox treatment plans, and we ensure safety is our number one priority when serving our clients. 4esthetics Lounge carries out data-driven treatments that nurse practitioners and certified providers administer in a serene environment as you relax.
Botox Bar & Cosmetic Injectables
Schedule a free consultation with us today to learn more about how Botox can help you feel and look younger. 
About Botox
Botox is a drug prepared from the bacterium Clostridium botulinum and is commonly used cosmetically to do away with wrinkles by paralyzing facial muscles temporarily. You can also use Botox to treat various muscular conditions. Botox was invented in the late 70s for certain medical treatments and has since been FDA approved for cosmetic use.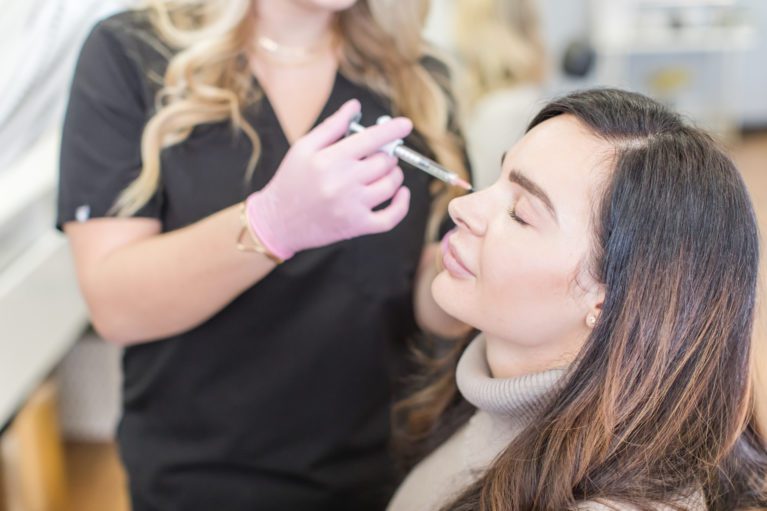 Botox Popularity
Nicholasville, KY
Botox can make you feel and look younger. It is a popular method for reducing signs of aging because it is safe and effective. Botox injections are minimally invasive and have significantly fewer side effects and complications compared to plastic surgery.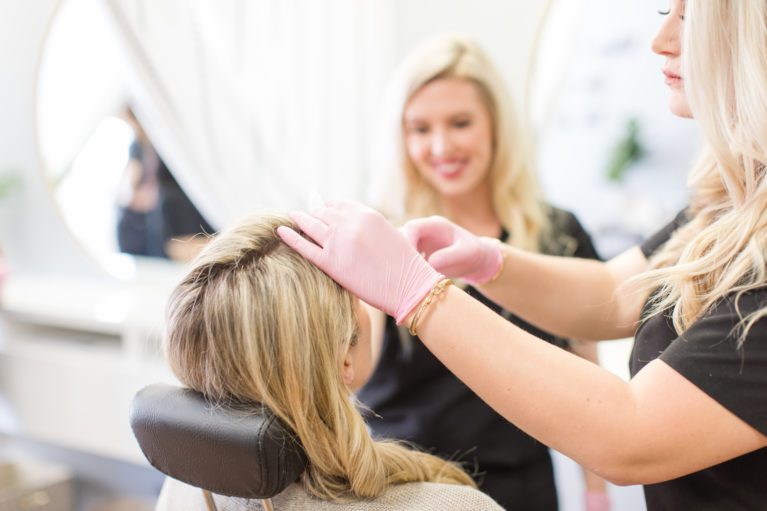 Botox Candidates
Nicholasville, KY
Botox injections are ideal for people over 18 years old who are in good physical health who are not pregnant or nursing. Be sure to disclose any and all medical conditions and medications to your provider before the procedure.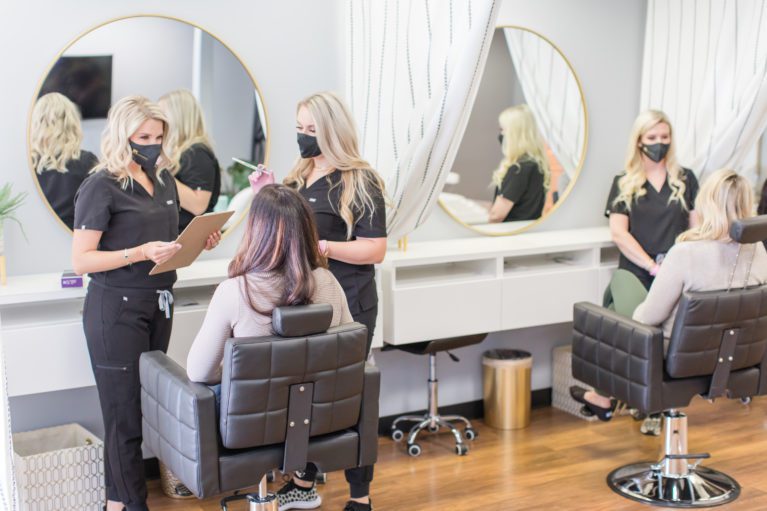 How Botox Works
Nicholasville, KY
After the Botox injection into the muscle, it binds to the nerve terminal, stopping the release of acetylcholine, a neurotransmitter. The muscle activity then stops, and this paralysis is what smoothes wrinkles and prevents spasms.
Schedule a Botox Treatment Consultation
Contact us today to learn more about our Botox treatments at 4esthetics Lounge
What to Expect with Botox in Nicholasville, KY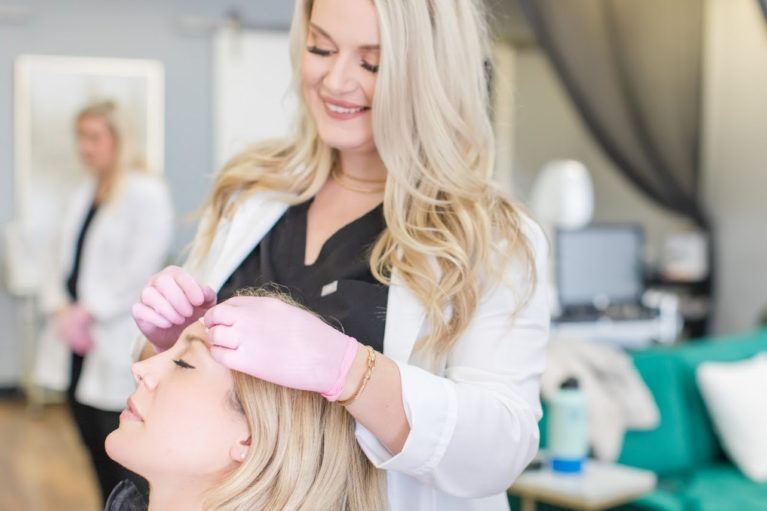 Botox Treatments
Before the Appointment
Avoid drinking alcohol one week before your Botox appointment. Consuming alcohol may increase your chances of bruising following a Botox procedure. Additionally, do not take anti-inflammatory medications a week before your Botox appointment. Another thing to avoid before your Botox procedure is foods that contain garlic, as this also contributes to bruising.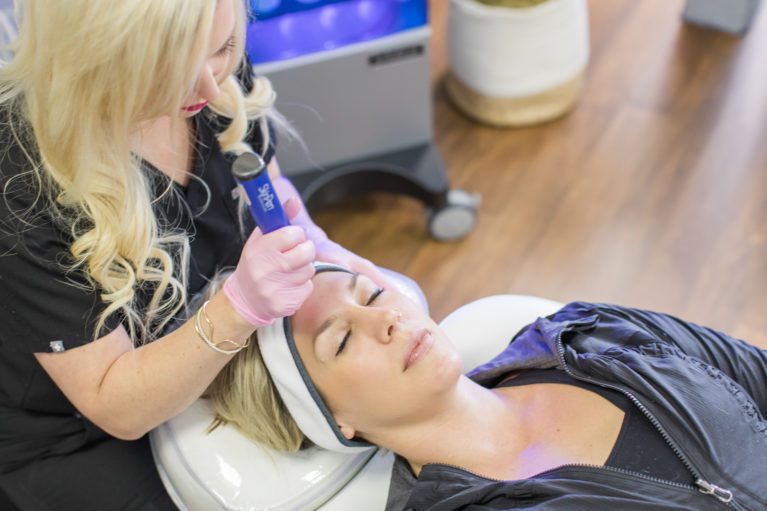 Botox Treatments
During the Appointment
The action phase of your first Botox treatment takes only a few minutes, and no anesthetic is needed. Botox injections get administered using a tiny needle, creating a slight pinch sensation that goes away quickly. Do not expect to see results immediately after your Botox treatment. It takes 5 to 7 days for the full Botox treatment effect to take place.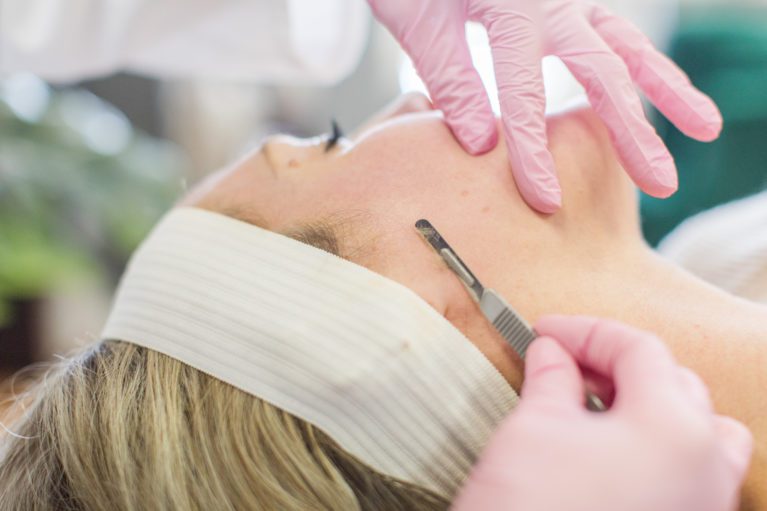 Botox Treatments
After the Appointment
After the Botox treatment, you need to observe various aftercare instructions. Do not work out immediately after the procedure to avoid the risk of inflammation. Additionally, do not apply makeup for at least a day after your Botox treatment to prevent redness, discomfort, or swelling. Use a gentle facial cleanser during the first 24 hours after the Botox injection. Your Botox provider at 4esthetics Lounge will walk you through all aftercare steps and follow up with you after the appointment.
Botox Injections for Nicholasville, KY
Now you are ready to schedule your Botox appointment at the best Botox bar serving Nicholasville residents, 4esthetics Lounge. So what can 4esthetics clients expect after Botox injection? The results after Botox treatment include:
Smoothing lines between the brows.
Removing crow's feet.
Doing away with forehead lines.
Additionally, Botox injections treat thinning lips, downturned lips, and sweaty armpits. Note that you will see the full effect of Botox treatment in 5 to 7 days. 4esthetic Lounge provides data-driven Botox injections in Nicholasville. We specialize in conservative results and a nurturing process. We remain up to date with the most effective treatment plans, applying industry-leading and evidence-based techniques for the success of the Botox injection.
Frequently Asked Questions
Botox® Cosmetic is a treatment designed to relax muscles that cause wrinkles through small injections administered to target areas. Botox® Cosmetic has been FDA approved for use for the temporary improvement in the appearance of:
Moderate to severe glabellar lines (between the brows) associated with corrugator and/or procerus muscle activity
Moderate to severe lateral canthal lines (crows feet) associated with orbicularis oculi activity
Moderate to severe forehead lines associated with frontalis activity
Off-label Uses: Other areas that Botox® Cosmetic can be injected for improvement include:
Lip Flip: Injection above upper lip to give the appearance of a fuller upper lip
DAO: Injection below corners of the lower lip for improvement in a "turned down smile"
Axilla: Injections under the arms for improvement in excessive sweating
Botox® Cosmetic Injections are a quick procedure with zero downtime and a relatively pain-free experience! Additionally, you can rest assured that 4esthetics Lounge uses Comfortox Syringes, specifically designed for facial esthetics, which leads to the most comfortable Botox® experience available.
When a product has been trusted by as many doctors as Botox®, you can trust them too. Botox® leaves minimal redness post-injection which can occur and resolve within minutes to hours.
The effects of Botox® Cosmetic will begin to kick in around 1-week after injections.
Effects last about 3 months and then you will need re-treatment.
A lip flip is performed using Botox® or Dysport around the mouth, usually the upper lip. This helps relax the muscles around the mouth allowing the "pink lip" to pull up & show more. A lip flip is quick, easy, and inexpensive when compared to lip filler. It is a great way to "test the waters" if you are interested in having a fuller lip but aren't quite ready to commit to lip filler.
Yes! When Botox® Cosmetic is injected superficially it inhibits the effects of sweat production, thus leading to anhidrosis—NO MORE SWEATING! Notice improvement in symptoms in 2 weeks, with effects lasting as long as 9 months!