Professional Facials in Winchester, KY
4esthetics Lounge, located near Winchester, KY, is not just another med spa; it's a sanctuary of beauty and rejuvenation. Each client that steps through their doors is met with a personalized treatment plan tailored to their unique skin care needs. At 4esthetics, safety isn't just a word—it's the foundation of every procedure, highlighted by their commitment to data-driven treatments. What sets this medspa apart is that every service, be it a luxurious honey enzyme facial, the invigorating fire & ice facial, or the transformative clear acne facial, is meticulously administered by certified practitioners, ensuring peace of mind with each session. Our medspa exudes a calming lounge environment, allowing clients to deeply relax while receiving top-tier treatments. And for those pondering the investment in beauty, 4esthetics Lounge offers clarity: all facial services on the menu are priced at a straightforward $135 per session. It's an experience where luxury meets efficacy, all wrapped up in a serene ambiance.
Professional Facials & Skincare Treatments
Schedule a free consultation with us today to learn more about how facials can help you feel and look younger. 
Facials at 4esthetics Lounge in Winchester, KY
Facials, a cornerstone of skincare, have ancient roots, with people indulging in them for centuries across various cultures to enhance their complexion. The allure of facials primarily stems from their ability to address a myriad of skin concerns, from acne and dryness to signs of aging, making them a go-to for those seeking healthier, more radiant skin. Their widespread appeal is not just due to their therapeutic benefits, but also the relaxation and pampering they offer, making the experience both a physical and sensory rejuvenation. Everyone, regardless of age or skin type, can benefit from a facial. At its core, a facial cleanses, exfoliates, and nourishes the skin, promoting clearer, well-hydrated complexion and fostering a youthful glow.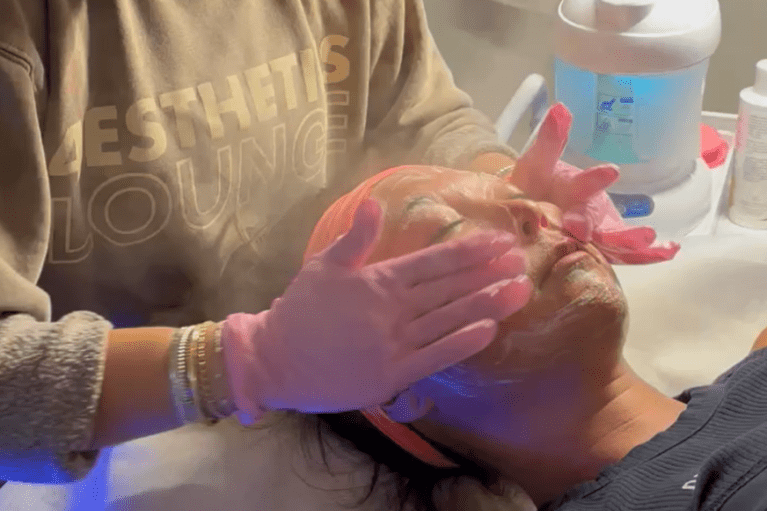 Honey Enzyme Facial
Winchester, KY
A honey enzyme facial is a specialized skincare treatment that harnesses the natural benefits of honey and its enzymatic properties. This facial is primarily used to gently exfoliate the skin, removing dead skin cells and impurities, while also providing deep hydration and soothing inflammation. Rich in antioxidants, the honey enzyme facial is particularly beneficial for those with sensitive or acne-prone skin, as it offers a delicate yet effective exfoliation without causing irritation. Those seeking a brighter, smoother, and more moisturized complexion would greatly benefit from this sweet treat for the skin, too.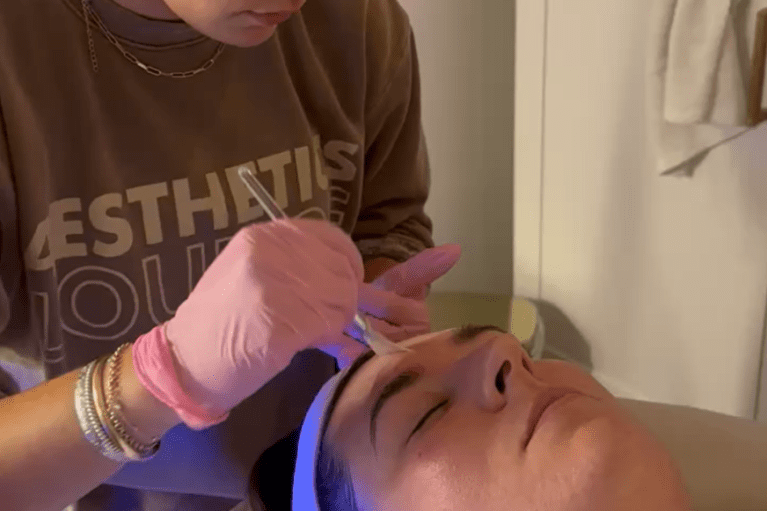 Fire & Ice Facial
Winchester, KY
The fire & ice facial, often referred to as the "red carpet facial", is a unique treatment that combines both warming and cooling sensations to revitalize the skin. It begins with a "fire" phase, typically a glycolic acid-based resurfacing mask, followed by a soothing "ice" phase, usually a cooling hydrating mask. The primary aim of this facial is to promote cell turnover, reduce fine lines and wrinkles, and deeply hydrate the skin. Ideal for individuals seeking immediate radiance for an upcoming event or those desiring a more youthful and refreshed complexion, the fire & ice facial is a sought-after solution for instant glow and skin rejuvenation.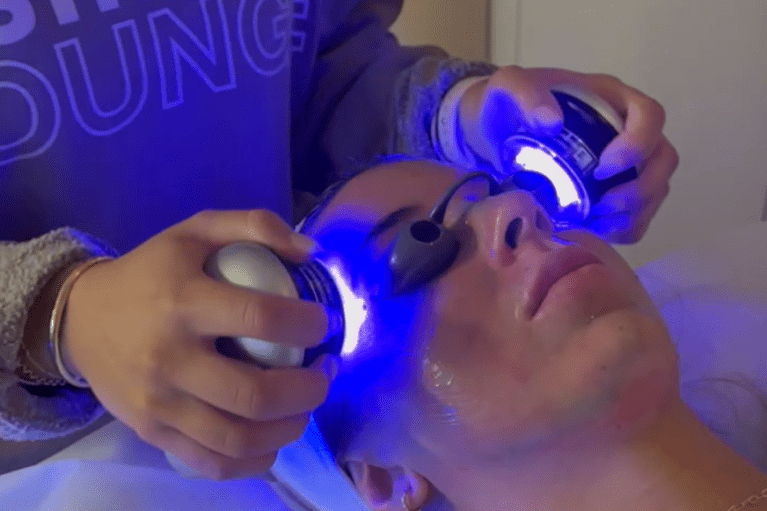 Clear Acne Facial
Winchester, KY
A clear acne facial is a targeted skincare treatment designed specifically to combat acne and its underlying causes. This type of facial often includes deep cleansing, exfoliation, extractions, and specialized products that aim to unclog pores, reduce inflammation, and manage oil production. It's crafted to address the various concerns associated with acne-prone skin, helping to prevent future breakouts while healing existing blemishes. Those struggling with persistent acne, whether hormonal, cystic, or due to other factors, would greatly benefit from the clear acne facial, as it offers a comprehensive approach to clearer and healthier skin.
Schedule a Free Consultation
Contact us today to learn more about our rejuvenating facials at 4esthetics Lounge
Facial Treatments at 4esthetics Lounge Winchester, KY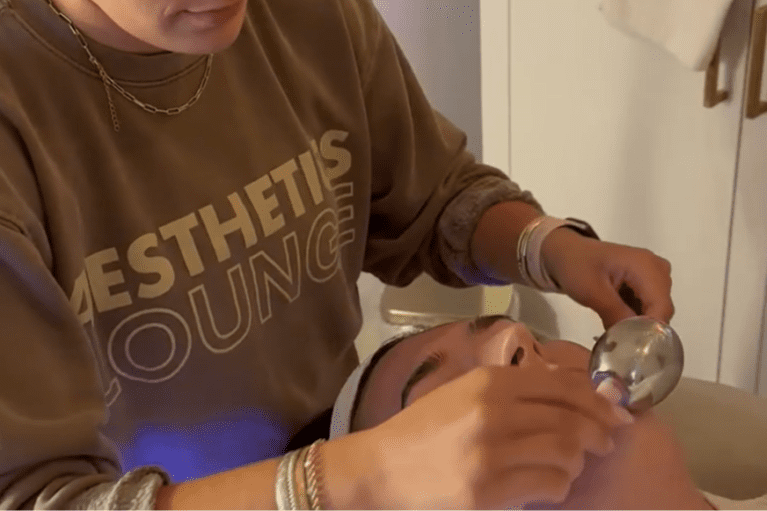 What to Expect with Facials at 4esthetics Lounge
Winchester, KY
At 4esthetics Lounge, the journey to radiant skin begins with a complimentary consultation, ensuring that every client's needs are meticulously understood. Recognizing the uniqueness of each individual's skin, personalized treatment plans are crafted, outlining the best interventions for optimal results. For those preparing for their first session, it's essential to arrive with a clean face, free of makeup, to allow for a thorough assessment. During the initial appointment, clients can expect an in-depth skin analysis, followed by the recommended treatments or procedures as discussed. While the number of sessions may vary based on individual needs, clients typically see the best results with regular visits, often monthly or bi-monthly, depending on the treatment's nature. 4esthetics Lounge stands out not just for its treatments but also its commitment to aftercare. Clients are equipped with follow-up guidance, ensuring that they understand post-treatment care to maintain and enhance the results. For sustained skin health and vibrancy, regular maintenance sessions are recommended, solidifying a lasting partnership in beauty and wellness.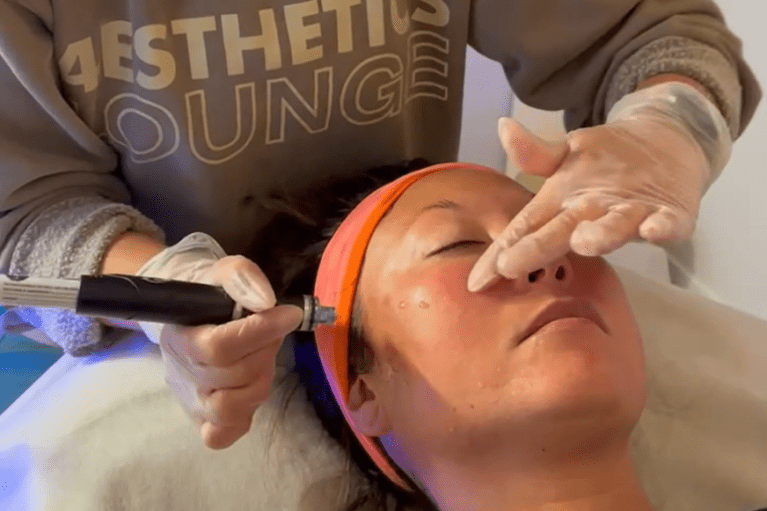 Results of Facials from 4esthetics Lounge
Winchester, KY
Facials are more than just a luxurious indulgence; they are rooted in science and a deep understanding of skin health. At their core, facials work by deeply cleansing, exfoliating, and nourishing the skin, promoting cellular turnover and enhancing hydration. The immediacy of results can vary: some people experience a radiant glow and supple skin right after their session, while others might notice improvements over several days. It's not uncommon for the face to appear slightly red or flushed immediately after a facial, especially if extractions or resurfacing techniques are used. These are expected side effects and usually subside within a few hours to a day. As facials become a staple in one's skincare routine, the cumulative benefits become more pronounced. With regular sessions, individuals can expect to see reduced fine lines, a more even skin tone, minimized pores, and an overall youthful, rejuvenated appearance over time. Incorporating facials into a routine essentially offers a proactive approach, working not just to address current skin concerns but also to prevent future issues.
Schedule a Facial with 4esthetics Lounge
Choosing 4esthetics Lounge for your facials is a decision that places your skin in the hands of true professionals. At 4esthetics, the blend of cutting-edge technology, expertly trained practitioners, and a soothing environment ensures an experience that's as effective as it is luxurious. Entrust your skincare journey to those who prioritize personalized plans and tangible results. Elevate your skincare routine and book your appointment at 4esthetics Lounge today for a radiant tomorrow.
Frequently Asked Questions
Medical facials are often administered by certified nurses or nurse practitioners, while a licensed esthetician performs honey enzyme or fire & ice facials. Facials involving chemical peels or hydrafacials can have a more significant impact to reduce signs of aging and other skin concerns. Honey enzyme facials and fire & ice facials are more focused on exfoliation and revitalizing complexion.
At home facials are a great way to supplement your skincare routine several times a week. They can be quick and convenient, depending on the treatment plan and products recommended by your esthetician. Professional med spa facials offer deeper cleansing and extraction with an emphasis on eliminating fine lines and creating a holistic health to your facial skin.
Your skincare needs are unique! The most effective treatment for you will depend on your skin type and problem areas that you'd like to address. Our honey enzyme facials and fire & ice facials are good for all skin types! Additional treatments, such as hydrafacials, chemical peels, and microneedling, should be discussed with your esthetician during your free consultation.
The best facial treatment for aging skin will depend on your skin type and regular skincare routine. Preventing aging skin is easier than reversing aging skin, so be sure to start your treatments early. This may mean anything from a deep cleanse to a chemical peel to toxins. Schedule a free consultation to discuss your personalized treatment plan with a certified professional.
Yes, anti-aging facials can help with fine lines and wrinkles. Facials for aging skin improve circulation by stimulating the lymphatic system, which helps to remove toxins from your body.
Yes! Facials can be very beneficial to rosacea because they remove dead skin cells, which helps reduce redness and inflammation in the face. Facials also help prevent acne breakouts, which is often a symptom of rosacea, by removing excess oils and bacteria from the skin.