4esthetics Lounge Dermal Fillers in Winchester, KY
4esthetics Lounge is a med spa providing personalized dermal fillers in Winchester, KY. We understand how important your skin is to you, and safety is our top priority. Using only the highest-quality dermal fillers, we provide a personalized treatment plan to ensure you get the most out of your treatments. Our physicians and staff are trained to perform dermal filler injections safely and effectively so that you can enjoy beautiful, natural results. 4esthetics Lounge's skilled nurse practitioners and certified providers use data-driven treatments to ensure your comfort and safety. In addition to this expertise, we also offer spa lounge services — designed to make you feel at home during the process. To learn more about our services please send us a message today!
Dermal Fillers & Cosmetic Injectables
Schedule a free consultation with us today to learn more about how dermal fillers can help you feel and look younger. 
About Dermal Fillers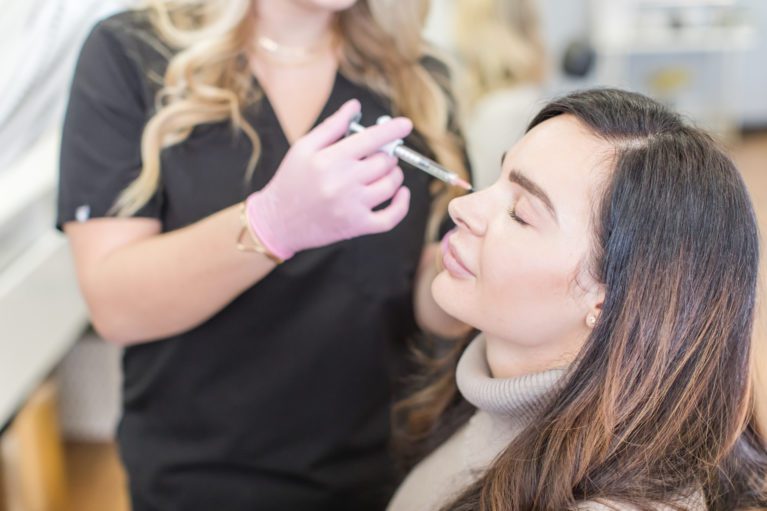 Dermal Fillers Popularity
Winchester, KY
Why do people love fillers so much? Well for one thing: they work! Laboratory and clinical studies suggest that they're effective, and their use has been approved by the FDA. The effects of fillers are long-lasting—up to six months or more, depending on the product you're using. Fillers also tend to be less expensive than other cosmetic procedures like laser treatments.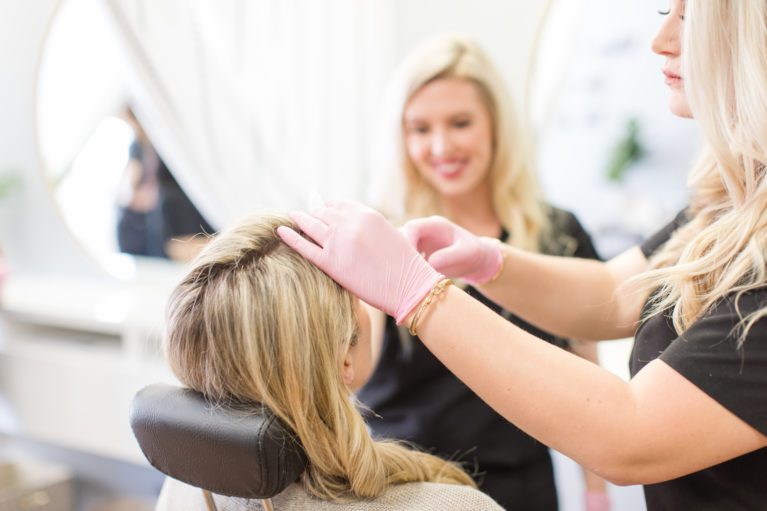 History of Dermal Fillers
Winchester, KY
So what exactly is a dermal filler? Dermal fillers are made of hyaluronic acid, which can be injected into the skin to correct wrinkles and creases. It's a substance found naturally in the human body which binds with surrounding water molecules when injected and swells slightly. This causes it to retain moisture longer than if left alone. The result is a smoother, firmer appearance.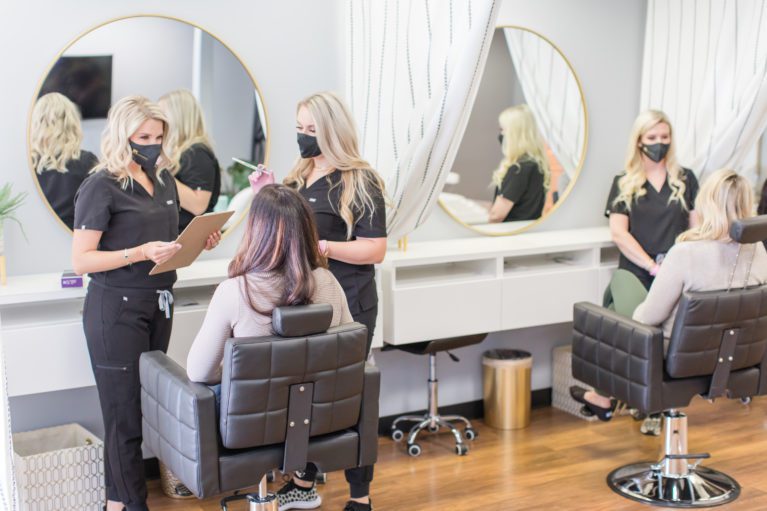 Dermal Filler Uses
Winchester, KY
The most common cosmetic uses for these products are filling in facial lines and plumping up lips, but they're also used to treat sagging skin in other areas like the cheeks or chin. These injections have been around since the 1960s and have seen huge popularity over the last decade or so—especially among millennials who want their young faces to stay looking young longer!
Schedule a Dermal Filler Treatment Consultation
Contact us today to learn more about our dermal filler treatments at 4esthetics Lounge!
Types of Dermal Fillers
To achieve the most natural-looking results, hyaluronic acid fillers are injected strategically into various areas of the face. The type of filler used for each treatment depends on the area being treated and your provider's preference:
Cheek Fillers
These fillers can restore volume lost in the midsection of the face as a result of aging, lifting and shaping cheeks to better contour. It also reduces wrinkles around lips and tear troughs (under eyes) (Restylane Lyft)
Nasolabial Fillers
Hyaluronic acid is used to soften the appearance of nasolabial folds (laugh lines), including lines around the mouth (marionette lines) (Restylane Refyne)
Lip Fillers
Lip injections with hyaluronic acid give lips a smoother, more youthful appearance. Lip plumping injectables also make lips look bigger and fuller—more so than would be achieved through the use of lip gloss alone (Restylane- L, Juvederm Ultra, Restylane Kysse)
Chin Fillers
Hyaluronic acid fillers can be injected into the chin to give definition and shape, achieving a more balanced facial profile (Restylane Defyne, Restylane Lyft)
Under Eye Fillers
This treatment uses hyaluronic acid filler injections to reduce under-eye hollows and appear more rested and alert (Restylane-L, Juvederm Volbella)
Full Face Fillers
This treatment, which is customized according to your needs and those identified by an assessor upon meeting you, can be performed using any of the fillers on market today.
What to Expect with Dermal Fillers in Winchester, KY
The procedure takes about 15-45 minutes to complete, depending on what areas of the face are being treated. The patient will feel mild pressure during the injection but no pain.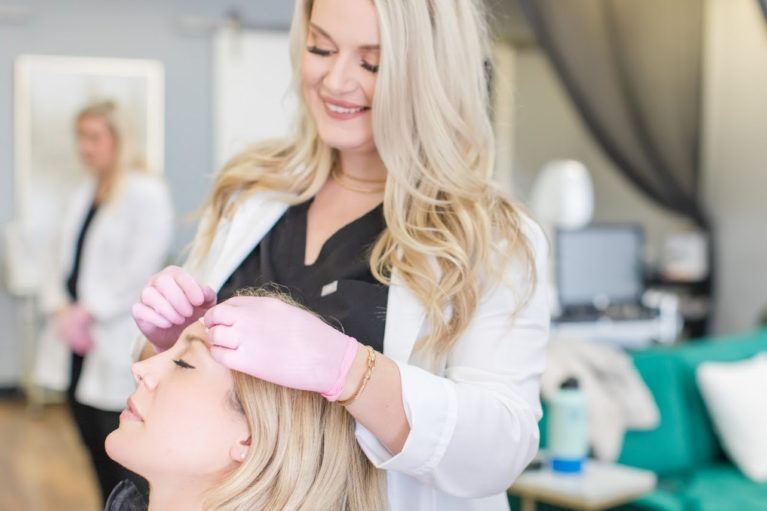 Dermal Fillers
Before the Appointment
Before you come to your appointment, make sure that you have the following items: A list of medications and supplements (including vitamin and herbal supplements) that you are currently taking. You will need to be at least 18 years old to have dermal fillers. If you are pregnant or breastfeeding, you should not have dermal fillers. Avoid using any other injectable products on the day of your treatment because they could interfere with the effectiveness of your procedure.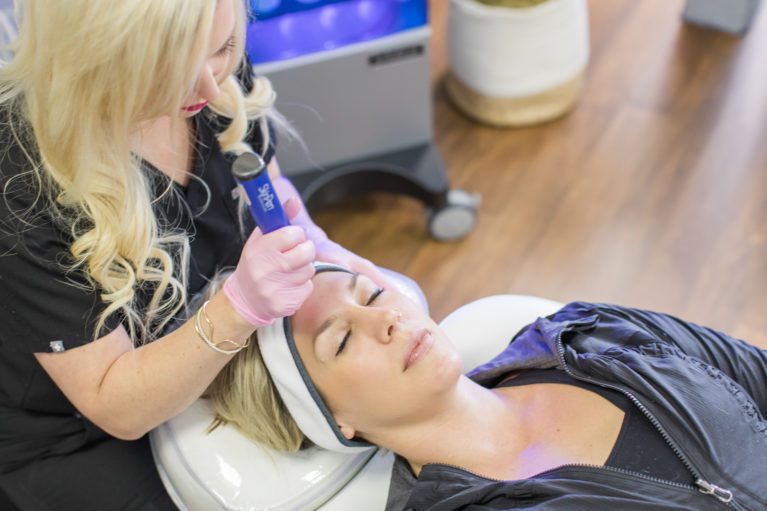 Dermal Fillers
During the Appointment
At the time of your appointment, we will discuss with you what type of results to expect from each filler treatment. The length of time needed for your procedure varies depending on how much filler is used and where it is applied on your face or body. The material of the filler itself is safe and biodegradable, so it will eventually be absorbed by your body as part of the natural process. Dermal fillers are also completely reversible if you decide you want to remove them.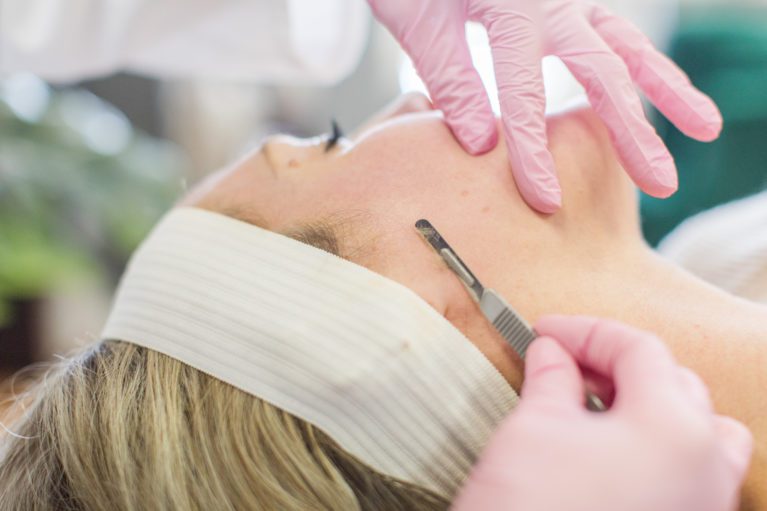 Dermal Fillers
After the Appointment
Most patients can return to work immediately after their treatment; however, some may experience slight swelling for up to 24 hours after treatment which can be relieved by using ice packs or cold compresses over the treated areas. Our staff members are happy to give instructions on proper care at home before leaving our office; please feel free to ask us anything!
Dermal Filler Injections for Winchester, KY
At the end of the day, we want you to be happy with your results and know that you made the right choice by choosing 4esthetics Lounge for your Winchester dermal filler needs. That's why we provide data-driven treatments that will help you achieve a natural, gradual improvement in your appearance. We understand that everyone is different and we offer a variety of options so you can choose what makes sense for you. And while all these options are great on their own, they're even better when used together! If you're looking for more information about how these treatments work together to produce excellent results, contact us today.
Frequently Asked Questions
Dermal fillers create lift, add volume, and restore a youthful appearance to areas of the face that show signs of aging.
Restylane and Juvedermare made of a soft gel consisting of non-animal hyaluronic acid. Hyaluronic acid is a sugar molecule that naturally occurs in the human body, and it is found in our skin. It helps hydrate and adds volume to the skin. It is naturally broken down by our own bodies.
Aging causes a lose of volume in key areas of the face contributing to folds, wrinkles, hollow temples, thinning lips, sunken eyes, and an overall older appearance. Fillers can be used to restore volume loss, smooth out folds and wrinkles, and improve contours to achieve natural results without altering facial expression. Certain fillers can also be used to correct scars.
Dermal filler effects are long lasting but not permanent. Results last anywhere from 6 months to 2 years, depending on the patient's age, area treated, type of filler used, quantity of filler used, and lifestyle.
Most patients experience only mild discomfort. A local anesthetic cream can be applied to the skin prior to the treatment for a more comfortable experience.
In general, dermal fillers are considered very safe. The most common reactions are redness, swelling, bruising, itching, and tenderness and resolve on their own within 1-7 days.