4esthetics Lounge Dermal Fillers in Versailles, KY
4esthetics Lounge is a medical spa located in Versailles, KY. Besides prioritizing each client's safety, we focus on creating a comfortable setting during each self-care treatment. Our spa lounge environment allows our clients to relax as they receive cosmetic treatment. Our team consists of licensed providers and nurse practitioners who administer all dermal fillers. We also implement advanced evidence-based strategies to deliver data-driven results. After consultation, our provider will create a tailored dermal filler treatment program to boost your natural appeal.
Dermal Fillers & Cosmetic Injectables
Schedule a free consultation with us today to learn more about how dermal fillers can help you feel and look younger. 
About Dermal Fillers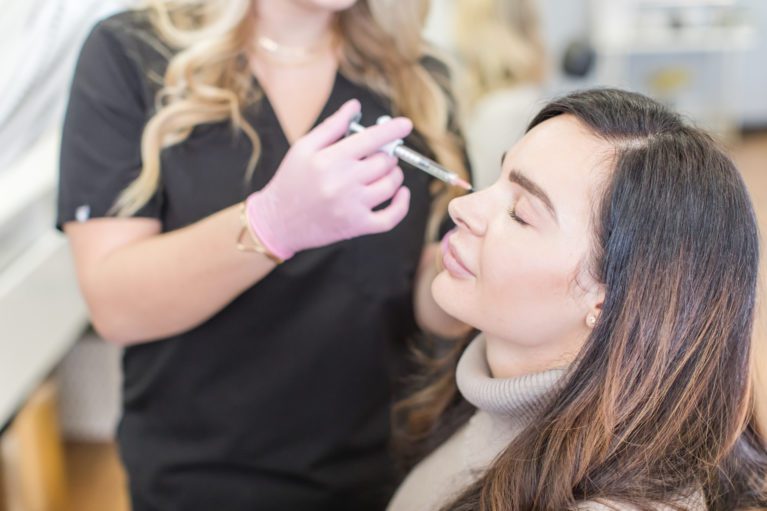 Dermal Fillers Popularity
Versailles, KY
More than 3 million Americans receive dermal filler treatments annually. Most people choose dermal fillers to enrich their facial features or acquire a youthful look. Using these products primarily helps to increase the skin's natural supply of hyaluronic acid. Hyaluronic acid is a compound that restores and adds volume to your skin. It can also help to lessen the appearance of facial lines and wrinkles, leaving you with a more natural appearance.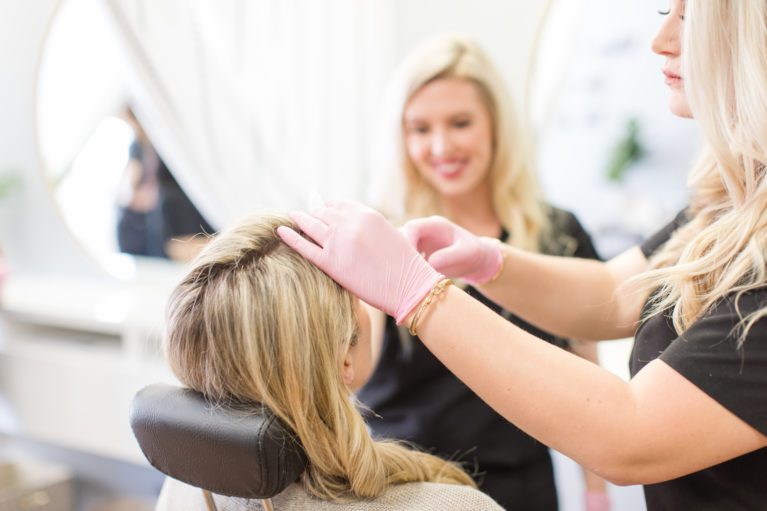 History of Dermal Fillers
Versailles, KY
Dermal fillers' history dates back to the 1890s when doctors thought of transplanting arm fat into the face by administering certain products to correct facial defects. Collagen injections were later introduced in the 1970s. Bovine collagen, a supplement extracted from cows, was typically used as a filler. Medical experts eventually discovered that hyaluronic acid is a much safer option. Most dermal fillers contain hyaluronic acid and work by boosting the skin's natural supply of the compound.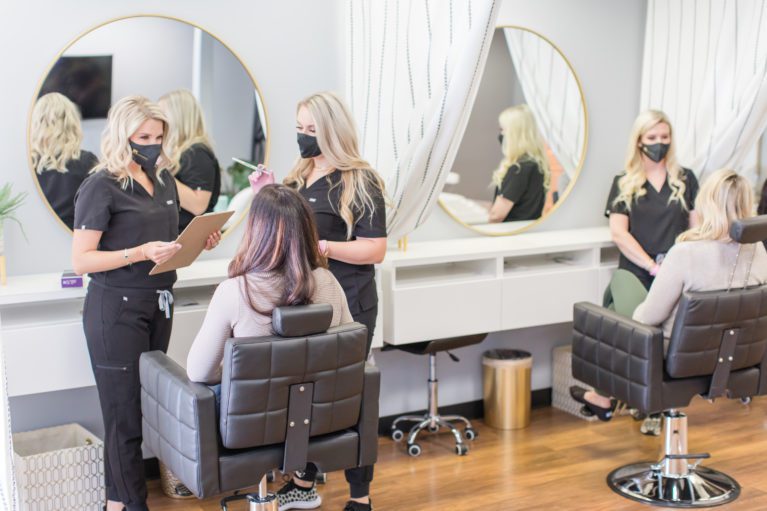 Dermal Filler Uses
Versailles, KY
You can treat many skin concerns using dermal fillers. They can create fuller lips, smooth away wrinkles, shape facial contours, and restore the skin. Some medications might lead to facial thinning. Dermal fillers will help bring back volume to your face.
Schedule a Dermal Filler Treatment Consultation
Contact us today to learn more about our dermal filler treatments at 4esthetics Lounge!
Types of Dermal Fillers
Poly-L-lactic acid, calcium hydroxylapatite, and hyaluronic acid (HA) are some biocompatible elements found in dermal fillers. Our human bodies naturally produce HA, which binds with water to hydrate and nourish the skin. HA also nourishes body cells to stimulate the production of natural collagen. Dermal fillers have a wide range of use cases and target spots.
Cheek Fillers
The cosmetic practitioner usually injects some filler all over your cheekbones. They could also administer fillers around the mouth, jawline, and even eyes. Cheek fillers will add volume to the cheeks and allow a more defined appearance.
Nasolabial Fillers
Your provider injects the filler into your cheeks and pyriform aperture to strengthen your cheeks and nasolabial fold. The process involves placing some filler directly into your nasolabial fold to soften its lines. The treated area will look smoother and fresher.
Lip Fillers
The process involves injecting lip filler into several lip sections. This may include your lips' edges, your mouth's corners, and your upper lip's center. These dermal fillers will give your lips more plumpness and volume.
Chin Fillers
The process involves placing chin filler strategically into your chin's soft tissues. As they target your weaknesses, your doctor can inject this into several areas of your chin. Chin filler is an effective option to correct your chin's contour and outline.
Under Eye Fillers
The cosmetic surgeon pierces your skin and injects this product directly under your eye. These fillers leave your eyes and entire face more relaxed, youthful, and refreshed. These fillers usually last longer when placed beneath the eyes than in other areas of the face.
Full Face Fillers
A full face filler targets particular injection points that sculpt, lift, and balance for facial harmony. The procedure improves many facial parts, e.g., the cheeks, lips, temples, chin, jawline, and nasolabial folds, while allowing a natural appearance. It can also smooth wrinkles, fix facial asymmetry, and promote hydration.
What to Expect with Dermal Fillers in Versailles, KY
A dermal filler procedure typically takes between 15 and 45 minutes to complete. The patient will feel no pain, but they'll feel mild pressure due to the injection.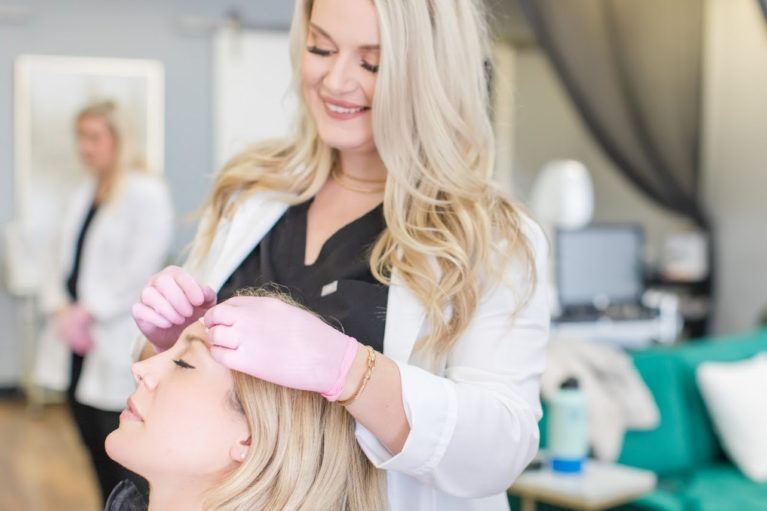 Dermal Fillers
Before the Appointment
Before your dermal filler appointment, you'll get a free consultation with a specialist who will establish your needs and goals. Try using a moisturizer to prepare your skin for this procedure. You'll need to avoid spending time in the sun, taking blood thinners, and drinking alcohol.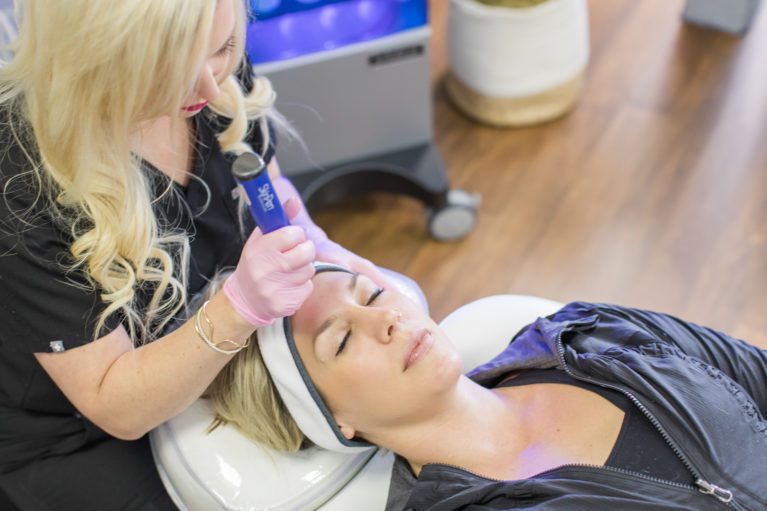 Dermal Fillers
During the Appointment
We understand that needles and injections may make it an uncomfortable procedure. We normally numb the targeted area using a topical anesthetic. Your doctor will administer fillers beneath your skin and massage that area to spread evenly.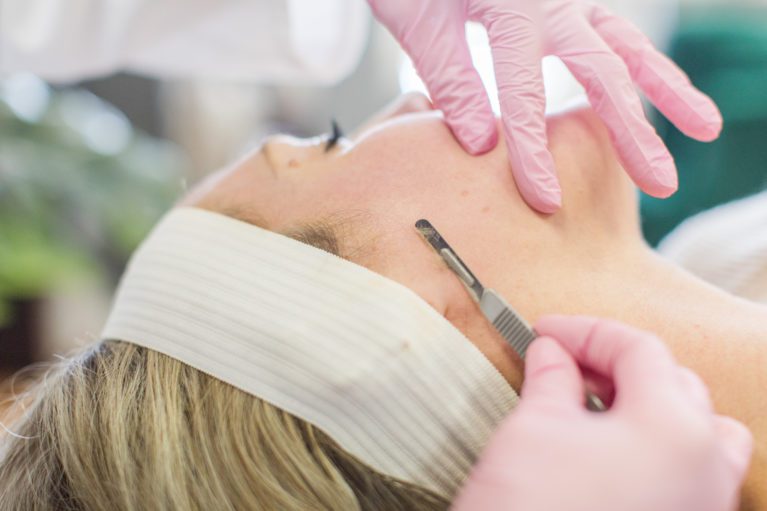 Dermal Fillers
After the Appointment
You may start seeing results immediately after treatment, which might last up to one year. Although you might also experience bruising and inflammation at the injection site, this should disappear in a few days. To minimize recovery time, avoid strenuous exercise, moisturizing, drinking alcohol, and sun exposure.
Dermal Filler Injections for Versailles, KY
Although you might notice some dots of blood soon after your treatment, this usually disappears in less than an hour. You'll start noticing the primary benefits of dermal fillers—diminishing wrinkles and revitalizing skin—in a few days. Besides gaining smoother skin, you'll look much younger. Since 4esthetics Lounge in Versailles, KY, provides data-driven and reliable solutions, you shouldn't hesitate to try dermal filler treatments.
Frequently Asked Questions
Dermal fillers create lift, add volume, and restore a youthful appearance to areas of the face that show signs of aging.
Restylane and Juvedermare made of a soft gel consisting of non-animal hyaluronic acid. Hyaluronic acid is a sugar molecule that naturally occurs in the human body, and it is found in our skin. It helps hydrate and adds volume to the skin. It is naturally broken down by our own bodies.
Aging causes a lose of volume in key areas of the face contributing to folds, wrinkles, hollow temples, thinning lips, sunken eyes, and an overall older appearance. Fillers can be used to restore volume loss, smooth out folds and wrinkles, and improve contours to achieve natural results without altering facial expression. Certain fillers can also be used to correct scars.
Dermal filler effects are long lasting but not permanent. Results last anywhere from 6 months to 2 years, depending on the patient's age, area treated, type of filler used, quantity of filler used, and lifestyle.
Most patients experience only mild discomfort. A local anesthetic cream can be applied to the skin prior to the treatment for a more comfortable experience.
In general, dermal fillers are considered very safe. The most common reactions are redness, swelling, bruising, itching, and tenderness and resolve on their own within 1-7 days.