4esthetics Lounge Dermal Fillers in Paris, KY
Welcome to 4esthetics Lounge, an industry-leading medical spa where enhanced beauty is only a few sessions away. With our dermal filler treatments, we have been providing top-of-the-line medical solutions to clients struggling with various facial issues. At our med spa, our team of experienced nurse practitioners focus on leveraging data to craft treatment plans that are safe, effective and long-lasting . So, what's stopping you? Take your beauty into your hands by visiting our amazing spa lounge or leaving an inquiry. Our team will be happy to answer any questions you have.
Dermal Fillers & Cosmetic Injectables
Schedule a free consultation with us today to learn more about how dermal fillers can help you feel and look younger. 
About Dermal Fillers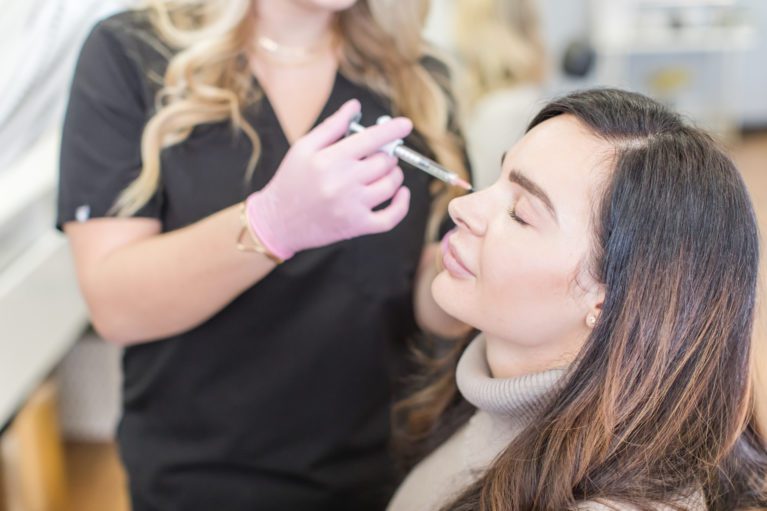 Dermal Fillers Popularity
Paris, KY
In the world of endless beauty treatments, dermal fillers have remained one of the most magical procedures you can lay your hands on. Within 45 minutes, this non-invasive treatment can wipe away persistent fine lines, stamp out headstrong wrinkles, add roundness to the lips, and boost your facial volume. So, why hesitate? Reach out to us today to learn how dermal fillers can help recharge your natural beauty.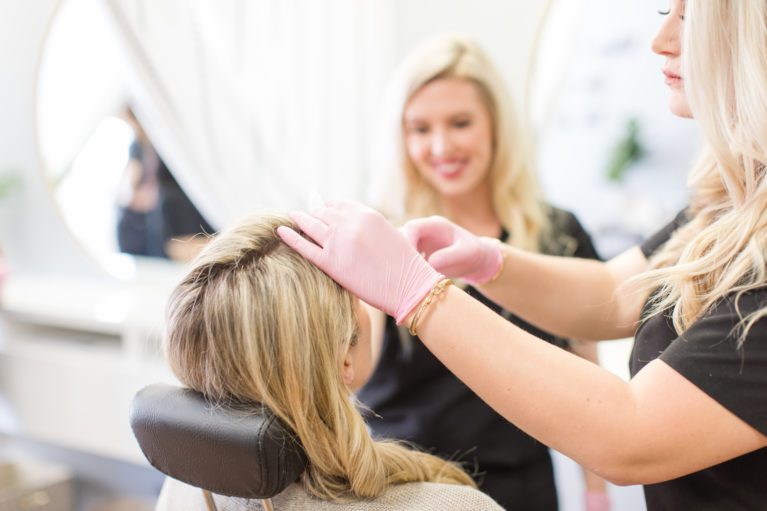 History of Dermal Fillers
Paris, KY
Although dermal fillers have become one of the most sophisticated aesthetic procedures today, this was not always the case. When this treatment first burst onto the scene in the 1970s, it generally relied on animal collagen to enhance skin volume. Fortunately, scientists and practitioners across the globe have made various advancements to the solution in the years since, and most treatments now rely on poly-L-lactic acid and hyaluronic acid to help add fullness to your features. Unlike animal collagen, these ingredients are naturally occurring substances in the body, making it less likely for you to have any adverse symptoms after the procedure.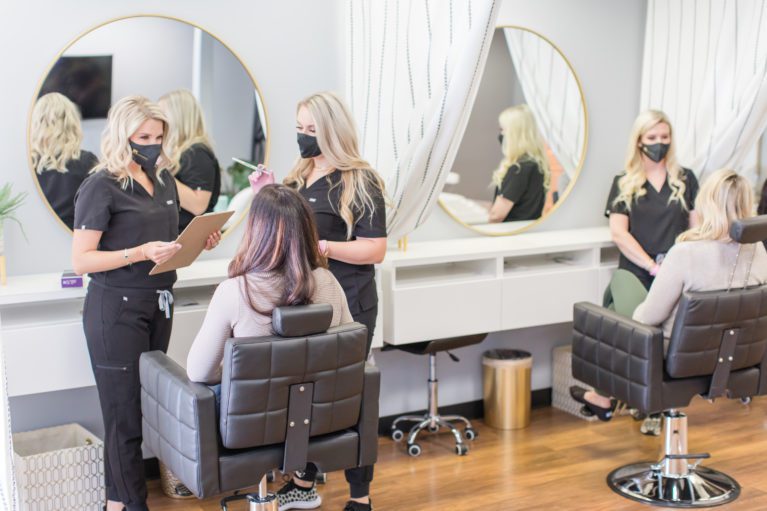 Dermal Filler Uses
Paris, KY
One of the core reasons dermal fillers continue to stand ahead of the pack is that they are excellent at treating a wide spectrum of challenges. It makes no difference if you want to round out your lips, iron out wrinkles, or add symmetry to your face, you will easily find that our dermal fillers are just what you need. This treatment can also provide solutions for people of various ages. So, older individuals can benefit from using our fillers to pause the clock by removing any persistent fine lines. Meanwhile, those in their 20s and 30s are welcome to use this solution to boost their natural beauty and achieve a more stunning appearance.
Schedule a Dermal Filler Treatment Consultation
Contact us today to learn more about our dermal filler treatments at 4esthetics Lounge!
Types of Dermal Fillers
Hyaluronic acid (HA) is one of the most critical pieces of our fillers today. This naturally occurring substance is unique for its ability to retain moisture, making it the perfect tool for adding volume to the skin. This distinct ability also makes HA fillers fantastic at treating various challenges, such as wrinkles and thin lips. So, if you have any of these issues and believe that our HA fillers are what you have been searching for, leave an inquiry or book a free consultation today. Our team of talented nurse practitioners will be happy to answer any questions you have.
Cheek Fillers
There is hardly a better way to achieve a fresh-faced look than receiving a cheek filler treatment. This procedure involves one of our nurse practitioners using a fine needle to apply the fillers along the cheek area. After your sessions, you should notice that your cheeks have a slight lift, which should help make you appear younger and more attractive.
Nasolabial Fillers
While the wrinkles that form around our "laugh lines" are only a natural sign of aging, many people tend to find them unattractive. Fortunately, you can wave goodbye to these lines with our nasolabial treatment. During this procedure, one of our practitioners will inject a filler along this line to help boost facial volume and eliminate wrinkles. Without these wrinkles, you should feel and look much younger and more confident.
Lip Fillers
In a world of various dermal filler techniques, lip fillers often lead the pack. This procedure involves adding volume to the lips by injecting a filler into the mouth area, making it the perfect cosmetic enhancement for people unhappy with their lip size or shape. After the treatment, your fuller lips will help you appear more attractive, stunning, and inviting.
Chin Fillers
We often recommend our chin filler treatment to clients looking to achieve a more defined or symmetrical face. During this procedure, one of our practitioners injects a filler directly into your chin to help your face gain a more sculpted and chiseled look. This additional definition will help enhance your natural beauty and boost your self-confidence.
Under Eye Fillers
Our under-eye filler treatment is perfect for anyone currently dealing with stress bags or dark circles underneath their eyes. During your treatment, one of our highly-trained practitioners will carefully inject a filler into the trough of your eye, which should help eliminate bags and dark circles. With these out of the way, you will be able to wear a more refreshed and less stressed look.
Full Face Fillers
Our full-face filler rejuvenation treatment is always the number one choice for any client willing to go the extra mile. Depending on your goals and needs, one of our practitioners will inject fillers into your lips, nose, mouth, and underneath your eye. This additional volume to all areas of your face should allow you to look more radiant and youthful.
What to Expect with Dermal Fillers in Paris, KY
If you have been considering dermal filler treatments, you are in for a wonderful experience. This non-invasive procedure is quick and virtually painless, which means that you will barely feel a thing while our practitioner works to bring you closer to your dream look. The procedure is also relatively quick and will only last as long as 45 minutes, so you don't have to worry about spending too much time on a chair.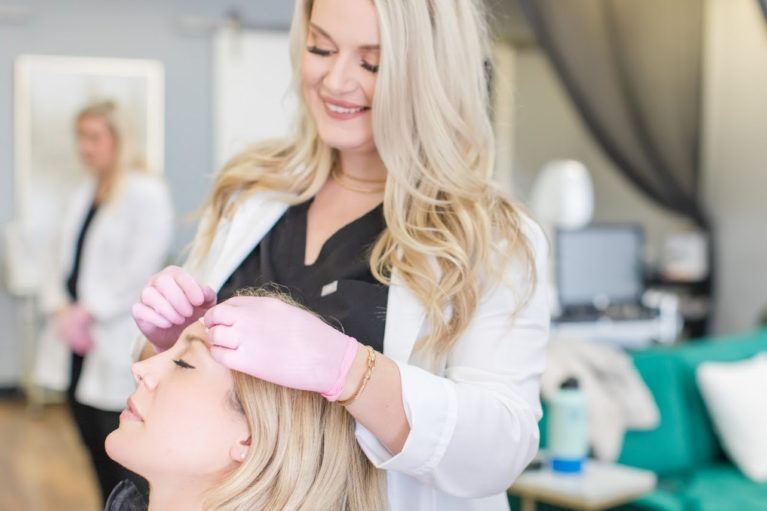 Dermal Fillers
Before the Appointment
Before you kickstart your journey toward achieving your dream look, we welcome you to carry out a free consultation with our team. This initial meeting will allow us to understand your goals and needs and help us ensure that you only receive the best treatment. If you decide to move forward with dermal filler treatment, we will recommend that you stop taking alcohol or any blood-thinning medications.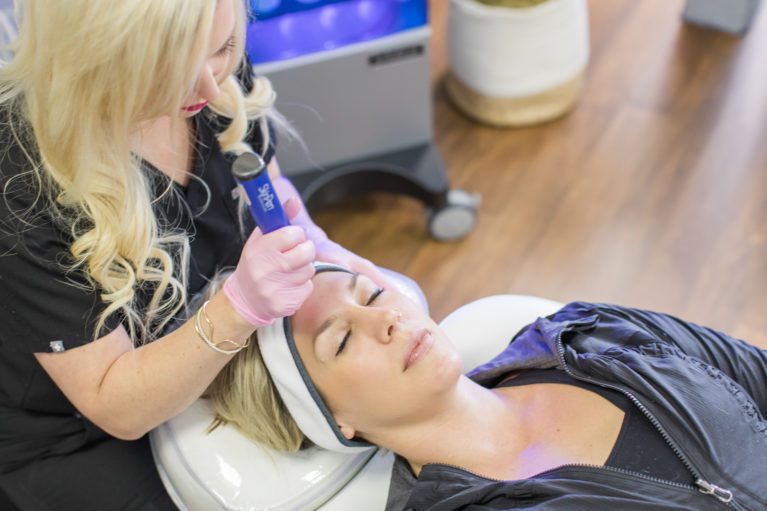 Dermal Fillers
During the Appointment
Before we begin working on injecting the fillers, one of our nurse practitioners will get the ball rolling by applying a topical anesthetic to your skin. This pain reliever will help further ensure that the procedure remains completely painless. Your nurse practitioner may also massage the target area they injected to ensure the filler spreads evenly.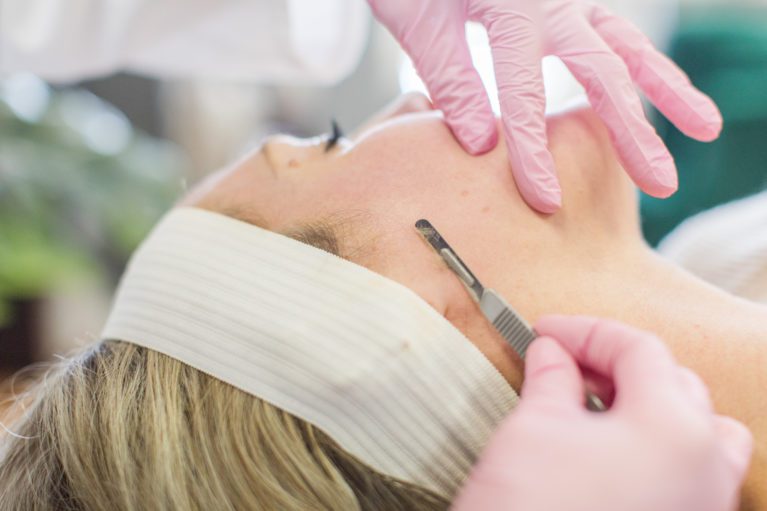 Dermal Fillers
After the Appointment
The days after your filler treatment are critical to how successful the procedure will be. So, to help ensure that the treatment goes according to plan, we suggest abstaining from anything that causes excessive heat. Many clients also experience some side effects after their filler treatment, such as soreness or swelling, but they are often temporary and stop after a few days.
Dermal Filler Injections for Paris, KY
At 4esthetics Lounge, you no longer have to imagine a world where you live without most facial imperfections. Instead, you can bring your dreams to life by signing on for our dermal filler treatment plans. This cosmetic enhancement produces long-lasting and continuous improvement over several months. So, instead of your results fading away, you can expect them to get better as time ticks on. All treatments at 4esthetics Lounge utilize cutting-edge, data-driven techniques that help produce longer-lasting results for all our clients. Please do not let anything stand in your way. Drop an inquiry about our dermal filler treatment plans at 4esthetics Lounge, and make your dreams a reality.
Frequently Asked Questions
Dermal fillers create lift, add volume, and restore a youthful appearance to areas of the face that show signs of aging.
Restylane and Juvedermare made of a soft gel consisting of non-animal hyaluronic acid. Hyaluronic acid is a sugar molecule that naturally occurs in the human body, and it is found in our skin. It helps hydrate and adds volume to the skin. It is naturally broken down by our own bodies.
Aging causes a lose of volume in key areas of the face contributing to folds, wrinkles, hollow temples, thinning lips, sunken eyes, and an overall older appearance. Fillers can be used to restore volume loss, smooth out folds and wrinkles, and improve contours to achieve natural results without altering facial expression. Certain fillers can also be used to correct scars.
Dermal filler effects are long lasting but not permanent. Results last anywhere from 6 months to 2 years, depending on the patient's age, area treated, type of filler used, quantity of filler used, and lifestyle.
Most patients experience only mild discomfort. A local anesthetic cream can be applied to the skin prior to the treatment for a more comfortable experience.
In general, dermal fillers are considered very safe. The most common reactions are redness, swelling, bruising, itching, and tenderness and resolve on their own within 1-7 days.