4esthetics Lounge Botox Bar in Georgetown, KY
Our 4esthetics Lounge is a med spa offering outstanding service to the residents of Georgetown, KY. We offer personalized Botox treatment plans that cater to your most specific needs. We place safety at a premium for all of our customers, by guaranteeing data-driven treatments that are administered by qualified nurse practitioners and certified providers. Our spa lounge environment also ensures that you never harbor any regrets about paying us a visit, where you will feel right at home.
Botox Bar & Cosmetic Injectables
Schedule a free consultation with us today to learn more about how Botox can help you feel and look younger. 
About Botox
Botox injections are among the most popular cosmetic procedures in the United States and around the world, partly because they were approved by the Food and Drug Administration more than two decades ago. Botox injections performed at the 4esthetics Lounge are so popular because of the high level of success achieved for patients who have referred their friends. Botox injections are minimally invasive and do not require a great time commitment from you. We will be able to help you with common cosmetic Botox treatments for vertical lines between your eyebrows (glabellar lines) or on the bridge of your nose. Our trusted professionals will also treat you for squint lines which typically form at the corner of your eyes, while also targeting horizontal lines that stretch right across your forehead. You will also want to pay us a short visit if you need to do something about the nasolabial folds that develop around your mouth.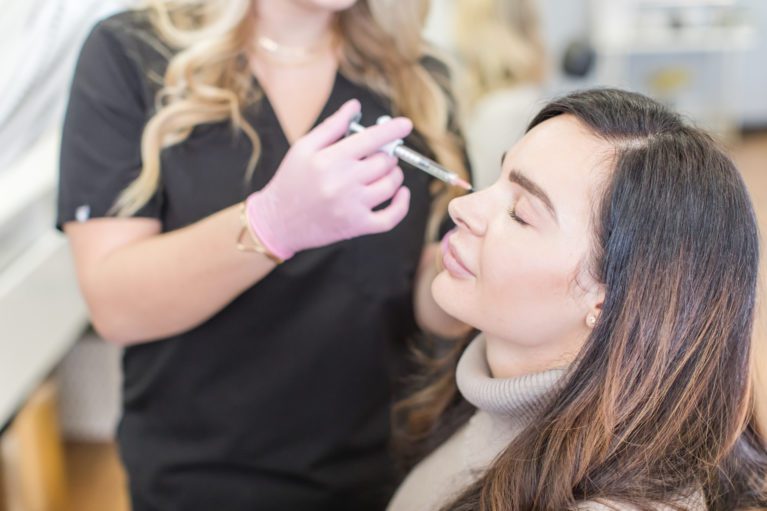 Botox Popularity
Georgetown, KY
Our Botox treatments will help relax the muscles under your skin, which helps smooth the overlying skin that causes wrinkles on your face. Our Botox treatments will also help prevent your muscles from making the repetitive movements that invariably cause the skin on your face to wrinkle over time, so it is not just about being treated, but it is also about limiting future treatment for the same thing.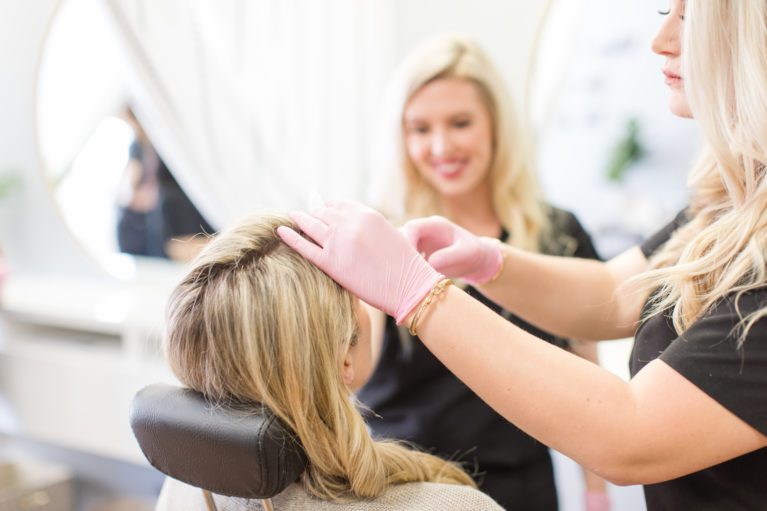 Professional Treatments
Georgetown, KY
When you visit Georgetown's most trusted Botox Bar, our licensed nurse practitioners will help you treat vertical lines between the eyebrows and on the bridge of your nose, while also targeting squint lines and crow's feet typically found at the corner of your eyes. Our highly skilled nurses will also perform treatment for horizontal lines that run across your forehead, while also combatting periorbital lines and laugh lines or smile lines when they start appearing around your mouth.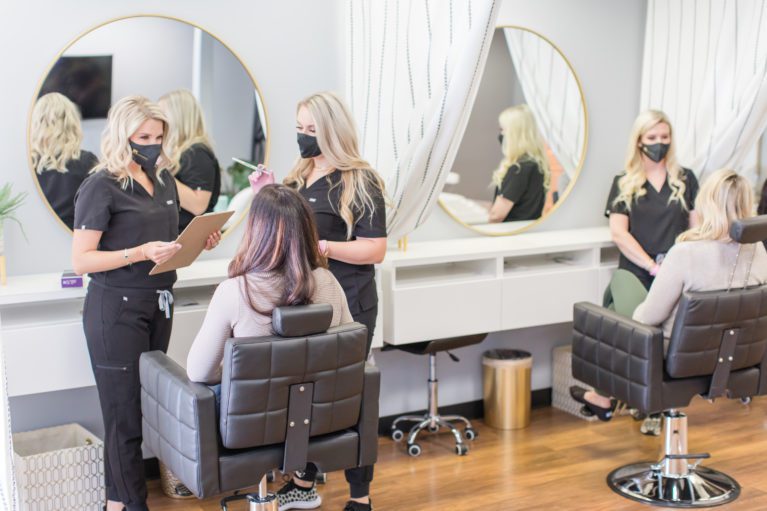 How Botox Works
Georgetown, KY
You should also pay us a visit if and when your lips start showing signs of thinning or turning down. The practitioner will first clean your face and then inject the Botox directly into the muscle areas where it is needed using a very fine needle, relaxing the facial muscles and creating a smoother appearance. They may ask you to move your face at times to help pinpoint exactly where the Botox is needed.
Schedule a Botox Treatment Consultation
Contact us today to learn more about our Botox treatments at 4esthetics Lounge
What to Expect with Botox in Georgetown, KY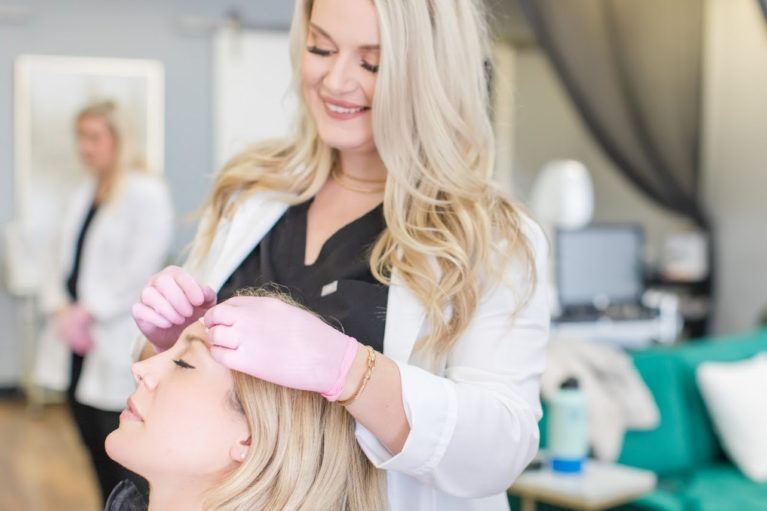 Botox Treatments
Before the Appointment
Before actually booking an appointment for Botox injections in Georgetown, KY, you need to think about getting an initial consultation from one of our trained professionals at 4esthetics Lounge. The purpose of the consultation will be to establish some clarity on why you are taking yourself through the process. This is so we can have a clearer idea of exactly how we should go about tailoring the treatment for you, which will ensure that you get the results that you desire. Prepare a list of questions to ask your provider during your consultation. We will be able to cover everything you need to know in greater detail, from the many benefits to any potential side effects. It is important to go into this knowing exactly what you are going to get out of it.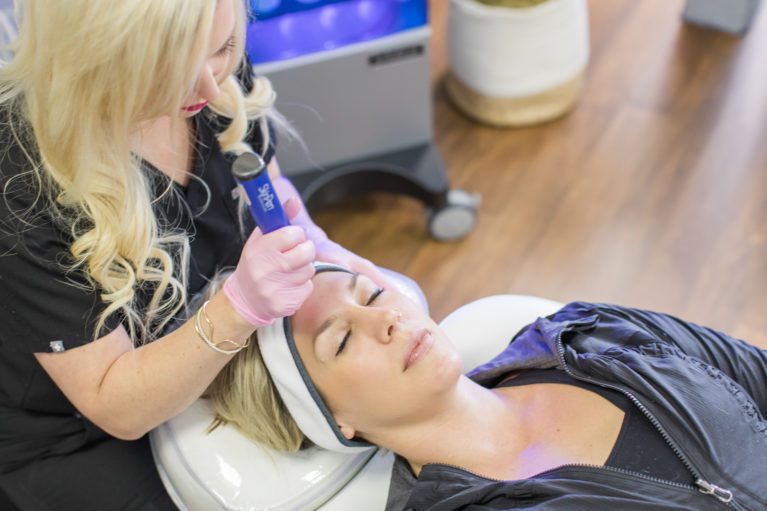 Botox Treatments
During the Appointment
During the Botox injection appointment, we will usually apply some numbing agent across your forehead and also around the eye, before we actually continue with the procedure. We will use a small needle for the Botox injection, and the injections will usually start in the middle of the forehead or between the eyebrows. From there the injections will gradually move out towards the corners of the face, injecting periodically as we do that for you. We will then create a second layer of injections up towards the hairline.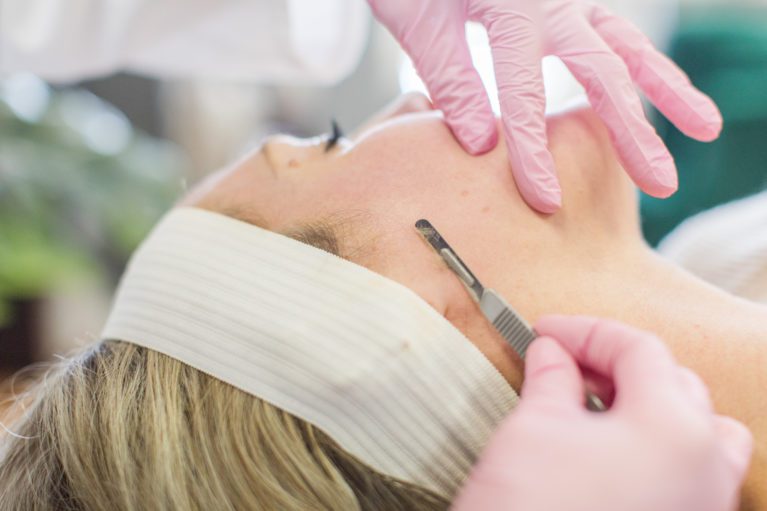 Botox Treatments
After the Appointment
Once you are done with a Botox appointment, you should avoid anything that might require too much strenuous activity. You should also avoid napping, going to a hairdresser or salon, and scheduling any facials for about four hours after the procedure. Avoid massaging the injection area, too. After the Botox treatment, you'll notice mosquito bite-like spots at the injection area. They will disappear shortly after the procedure has been completed.
Botox Injections for Georgetown, KY
On the first day of your Botox treatment, you will likely notice some change in feeling across specific areas of your face. There might also be some noticeable weakness about five days after your Botox treatment. However, the affects you are searching for will become more apparent about seven days after your appointment at the 4esthetics Lounge in Georgetown, KY. The most visible changes, where you will be able to make a genuine judgment on whether the treatment was a success, will only appear about two weeks after you visit us for treatment.
Frequently Asked Questions
Botox® Cosmetic is a treatment designed to relax muscles that cause wrinkles through small injections administered to target areas. Botox® Cosmetic has been FDA approved for use for the temporary improvement in the appearance of:
Moderate to severe glabellar lines (between the brows) associated with corrugator and/or procerus muscle activity
Moderate to severe lateral canthal lines (crows feet) associated with orbicularis oculi activity
Moderate to severe forehead lines associated with frontalis activity
Off-label Uses: Other areas that Botox® Cosmetic can be injected for improvement include:
Lip Flip: Injection above upper lip to give the appearance of a fuller upper lip
DAO: Injection below corners of the lower lip for improvement in a "turned down smile"
Axilla: Injections under the arms for improvement in excessive sweating
Botox® Cosmetic Injections are a quick procedure with zero downtime and a relatively pain-free experience! Additionally, you can rest assured that 4esthetics Lounge uses Comfortox Syringes, specifically designed for facial esthetics, which leads to the most comfortable Botox® experience available.
When a product has been trusted by as many doctors as Botox®, you can trust them too. Botox® leaves minimal redness post-injection which can occur and resolve within minutes to hours.
The effects of Botox® Cosmetic will begin to kick in around 1-week after injections.
Effects last about 3 months and then you will need re-treatment.
A lip flip is performed using Botox® or Dysport around the mouth, usually the upper lip. This helps relax the muscles around the mouth allowing the "pink lip" to pull up & show more. A lip flip is quick, easy, and inexpensive when compared to lip filler. It is a great way to "test the waters" if you are interested in having a fuller lip but aren't quite ready to commit to lip filler.
Yes! When Botox® Cosmetic is injected superficially it inhibits the effects of sweat production, thus leading to anhidrosis—NO MORE SWEATING! Notice improvement in symptoms in 2 weeks, with effects lasting as long as 9 months!