4esthetics Lounge Botox Bar in Frankfort, KY
At 4esthetics Lounge we are trained to carefully place our Botox injections in specific areas that are tailored to your needs, which means that our med spa serving residents of Frankfort, KY provides an extensive range of personalized Botox treatment plans that are data-driven.
Our Botox Injections in Frankfort, KY are administered by nurse practitioners and certified providers, because safety is the number one priority in our spa lounge environment. Because we are particularly skilled at what we do, our procedures are also relatively painless, which is why you want to pay us a visit.
Botox Bar & Cosmetic Injectables
Schedule a free consultation with us today to learn more about how Botox can help you feel and look younger. 
About Botox
Our Botox injections are a tried and tested method that not only delivers on desired outcomes but also protects you from harm. The type of widespread treatment you get for Botox Injections in Frankfort, KY has been endorsed by the Food and Drug Administration (FDA) for more than two decades, while Botox's wider medical roots extend as far back as 1970.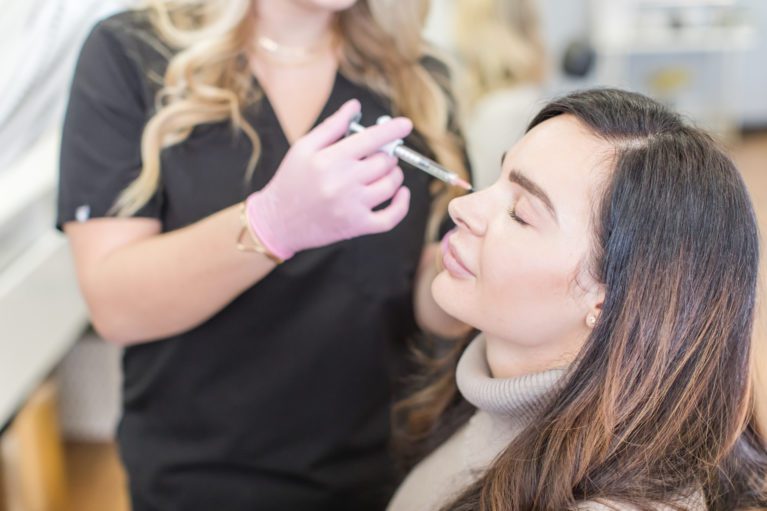 Botox Popularity
Frankfort, KY
Our Botox treatments will help relax the muscles under your skin, which helps smooth the overlying skin that causes wrinkles on your face. Our Botox treatments will also help prevent your muscles from making the repetitive movements that invariably cause the skin on your face to wrinkle over time, so it is not just about being treated, but it is also about limiting future treatment for the same thing.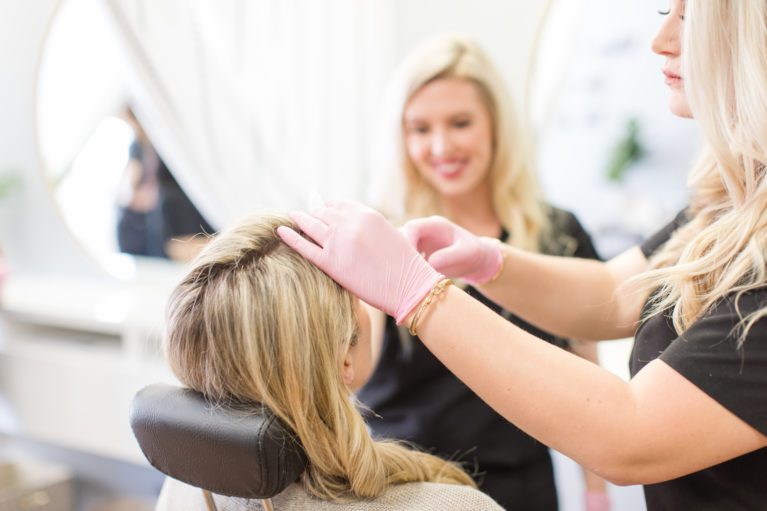 Professional Treatments
Frankfort, KY
When you visit Frankfort's most trusted Botox Bar, our licensed nurse practitioners will help you treat vertical lines between the eyebrows and on the bridge of your nose, while also targeting squint lines and crow's feet typically found at the corner of your eyes. Our highly skilled nurses will also perform treatment for horizontal lines that run across your forehead, while also combatting periorbital lines and laugh lines or smile lines when they start appearing around your mouth.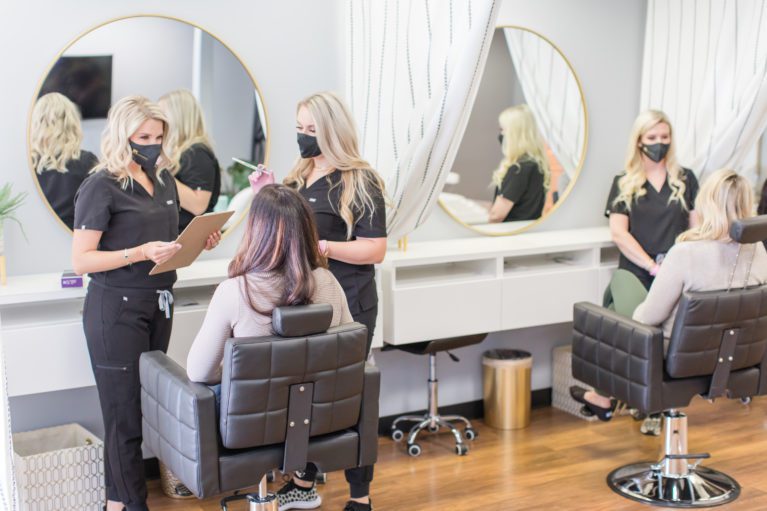 How Botox Works
Frankfort, KY
You should also pay us a visit if and when your lips start showing signs of thinning or turning down. The practitioner will first clean your face and then inject the Botox directly into the muscle areas where it is needed using a very fine needle, relaxing the facial muscles and creating a smoother appearance. They may ask you to move your face at times to help pinpoint exactly where the Botox is needed.
Schedule a Botox Treatment Consultation
Contact us today to learn more about our Botox treatments at 4esthetics Lounge
What to Expect with Botox in Frankfort, KY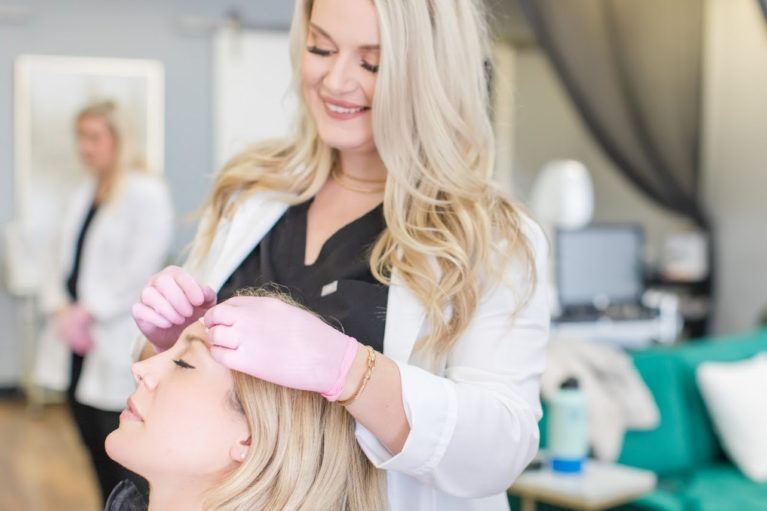 Botox Treatments
Before the Appointment
When searching for a place that performs Botox injections in Frankfort, KY, you want to find a practice that is reputable, and with an injector who is vastly experienced. The professionals at 4esthetics Lounge tick all of those boxes, and then some. The most important thing you can do when preparing for a Botox appointment is to make sure that the person/people performing the treatment are adequately qualified to do a quality job. Give us a call to find out more about preparation for Botox injections in Frankfort, KY, which includes avoiding food and medicines that can contribute to excessive bleeding and bruising.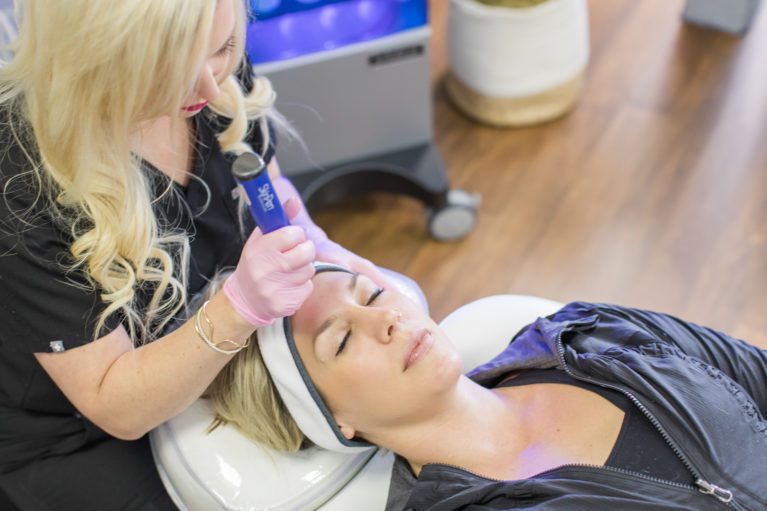 Botox Treatments
During the Appointment
Botox injections in Frankfort, KY are usually less than a 20 minute appointment, which means there is minimal inconvenience to your schedule. When you arrive at our facility you will have one of our medical assistants bring you into one of our clinical operating rooms. You might also take some comfort in knowing that you will be sitting upright for the duration of the procedure, which doesn't actually require any topical numbing or nerve blocks before the procedure is performed.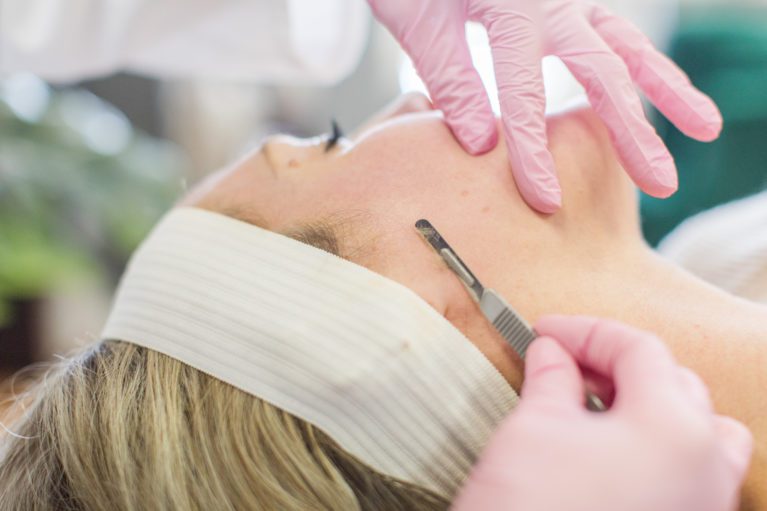 Botox Treatments
After the Appointment
Once you are done with our Botox treatments you should avoid working out or taking part in any cardiovascular activity. You also want to avoid any activities that involve bringing your head down below your waist, primarily because you do not want to move the product in your face. Once you are done with your procedure you should also try to avoid lying supine on your back for about five hours, because that will help minimize the chances of moving the product around. Your Botox provider will walk you through aftercare instructions before you leave and schedule your next appointment. Botox injections usually last around 3 months.
Botox Injections for Frankfort, KY
While the Botox treatment at 4esthetics Lounge is a data-driven treatment, we do not want to perform a cookie cutter injection that follows a graph and is done exactly the same for everybody, because that is invariably how you run into trouble. We go out of our way to customize the treatment for every one of our patients.
We are very strategic about where we place the product on your face, which mitigates any impact that might come with that product moving. You should give us a call to find out more about what we can do for you.
Frequently Asked Questions
Botox® Cosmetic is a treatment designed to relax muscles that cause wrinkles through small injections administered to target areas. Botox® Cosmetic has been FDA approved for use for the temporary improvement in the appearance of:
Moderate to severe glabellar lines (between the brows) associated with corrugator and/or procerus muscle activity
Moderate to severe lateral canthal lines (crows feet) associated with orbicularis oculi activity
Moderate to severe forehead lines associated with frontalis activity
Off-label Uses: Other areas that Botox® Cosmetic can be injected for improvement include:
Lip Flip: Injection above upper lip to give the appearance of a fuller upper lip
DAO: Injection below corners of the lower lip for improvement in a "turned down smile"
Axilla: Injections under the arms for improvement in excessive sweating
Botox® Cosmetic Injections are a quick procedure with zero downtime and a relatively pain-free experience! Additionally, you can rest assured that 4esthetics Lounge uses Comfortox Syringes, specifically designed for facial esthetics, which leads to the most comfortable Botox® experience available.
When a product has been trusted by as many doctors as Botox®, you can trust them too. Botox® leaves minimal redness post-injection which can occur and resolve within minutes to hours.
The effects of Botox® Cosmetic will begin to kick in around 1-week after injections.
Effects last about 3 months and then you will need re-treatment.
A lip flip is performed using Botox® or Dysport around the mouth, usually the upper lip. This helps relax the muscles around the mouth allowing the "pink lip" to pull up & show more. A lip flip is quick, easy, and inexpensive when compared to lip filler. It is a great way to "test the waters" if you are interested in having a fuller lip but aren't quite ready to commit to lip filler.
Yes! When Botox® Cosmetic is injected superficially it inhibits the effects of sweat production, thus leading to anhidrosis—NO MORE SWEATING! Notice improvement in symptoms in 2 weeks, with effects lasting as long as 9 months!